Mareeba Shire Council Parks & Open Spaces Strategy & Action Plan
At the Ordinary Meeting of Mareeba Shire Council on Wednesday, 16 February 2022 the Parks & Open Spaces Strategy and a 3-year Action Plan for park and open space upgrades and efficiencies was approved.
The planned projects represent a record spend on parks and open spaces, all at no extra cost to ratepayers.
The 3-year Action Plan and Parks & Open Spaces Strategy are available below, along with the results of the Community Survey from 2020/21 where 479 respondents gave feedback to Council on what was important to them.
Take a look at the 3 Year Action Plan below, or download a copy here: 3 Yr Parks & Open Spaces Action Plan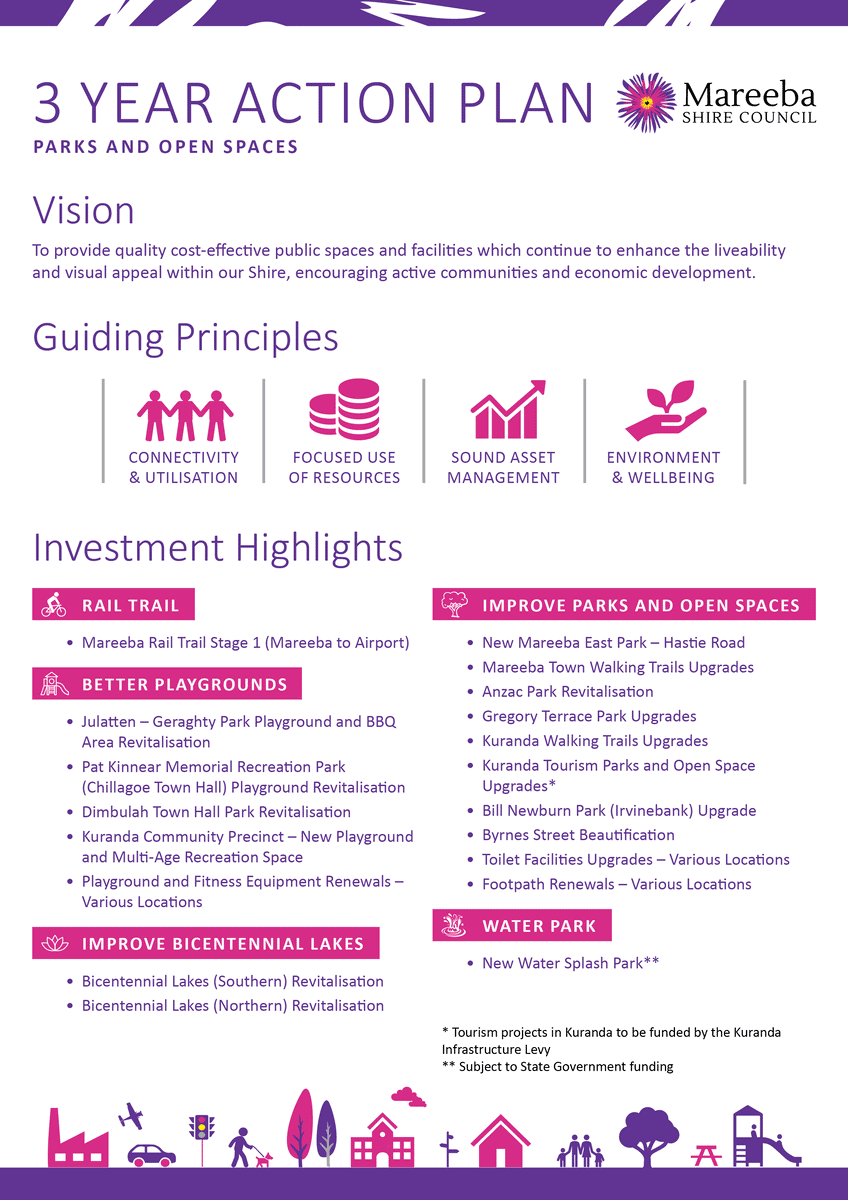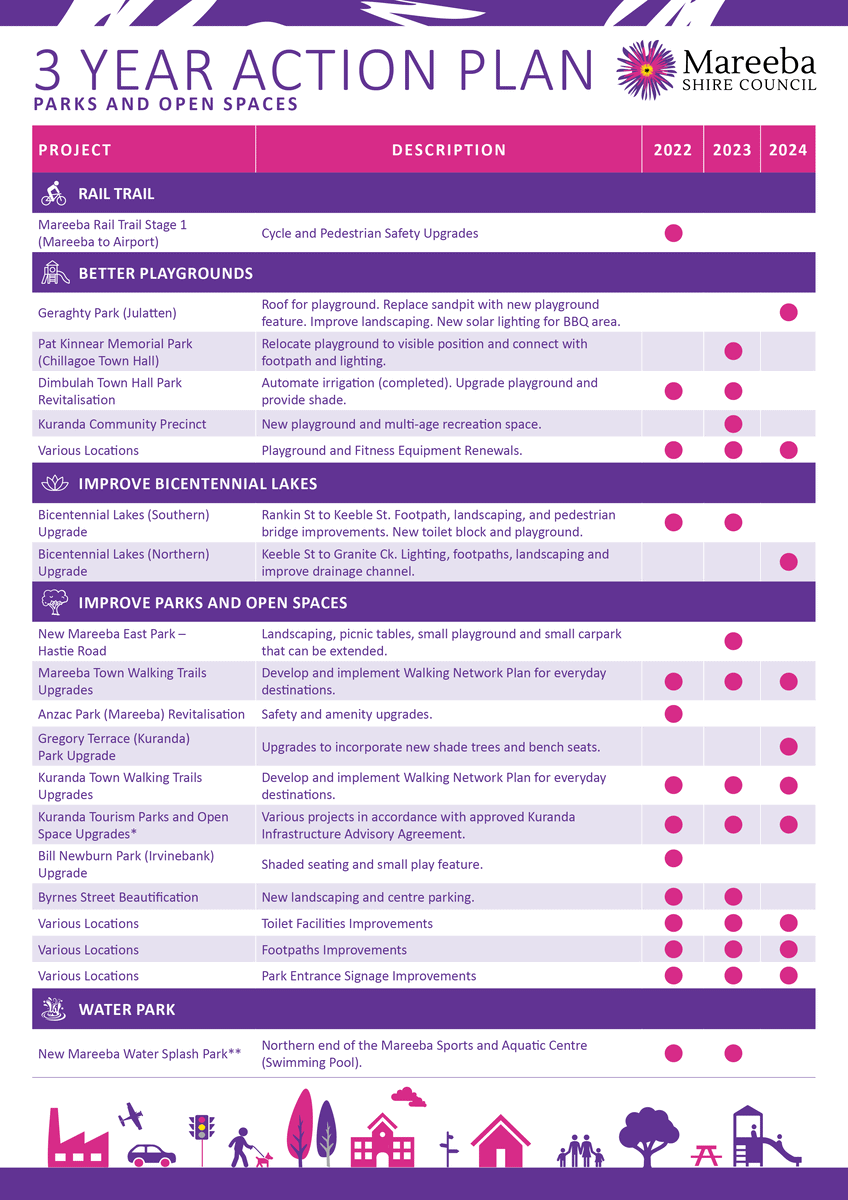 The Parks and Open Spaces Strategy 2022-2031 has been developed to achieve Council's vision to enhance the Shire's visual appeal and liveability, and to encourage active communities and economic development. The purpose of the Strategy is to ensure that public spaces are planned and managed for a growing community in a financially sustainable way, using sound asset management principles.
Check it out here: Parks & Open Spaces Strategy
A Community Guided Strategic Plan for Parks and Open Spaces
The Parks and Open Spaces Community Survey results informed the development of the Strategy and Action Plan, and these results will inform future planning for affordable parks and open spaces in the Shire. The community feedback indicated:
It is important to consider the primary type and age of the users in each town and how these change over time, the most important features, and the specific upgrades and new facilities identified by residents.
The current level of maintenance for parks and open spaces was seen as adequate, except for the Bicentennial Lakes Mareeba.
The most common type of comment was in relation to upgrades/improvements to parks and open spaces, especially for the Bicentennial Lakes in Mareeba and unspecified playgrounds in Mareeba.
There is support for the development of the Mareeba Rail Trail and other new paths, trails and footpaths for exercise and recreation in the Shire especially in Mareeba, a new water park, and a new park with a playground in Amaroo Park Estate/eastern side of Mareeba.
A summary of the results is available here: Parks and Open Spaces Community Survey Summary
A full copy of the Survey Results Report is available here: Parks and Open Spaces Survey Report