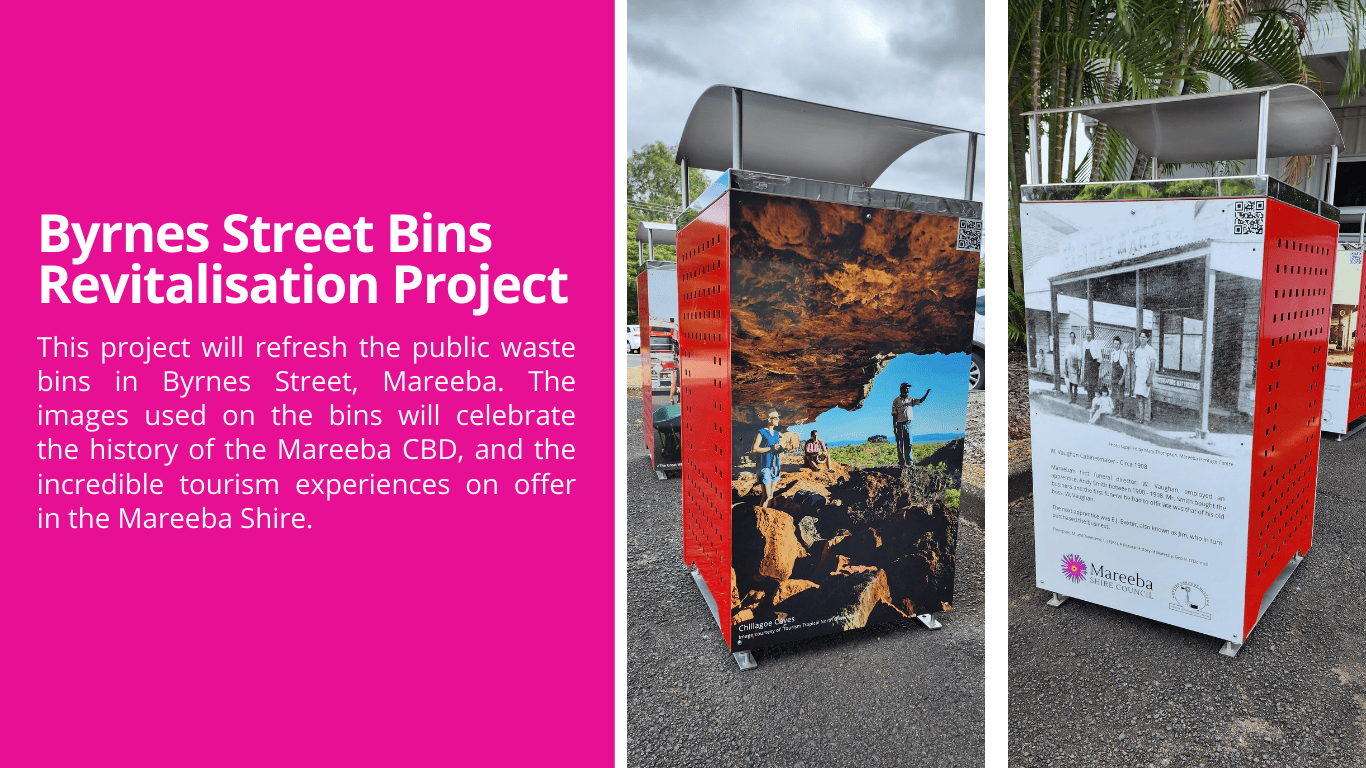 Mareeba Shire Council is pleased to advise that a project has commenced to refresh the waste bins in Byrnes Street, Mareeba.
The fresh new bins will create a visual element to Byrnes Street. They will showcase the history of Byrnes Street with a heritage image from the CBD on one side of the bin while celebrating a selection of the Shire's natural attractions and experiences, with a bright modern image on the other side.
Artwork & Design
Draft designs have been created and residents are invited to have their say on the designs.
Council acknowledges the assistance of Mary Thompson from the Mareeba Heritage Museum & Visitor Information Centre for her assistance with the historical images and information.
Community Consultation - Design Feedback
The designs shown in the Image Gallery below are numbered from 1 – 45, and Council invites all residents to complete the survey and give feedback on the designs.
The designs include some with full images, as well as designs with a short historical description.
Council welcomes any general or specific feedback that you would like to offer.
The period for public comment will end at midnight on Sunday, 25 June 2023. For more information, please contact Council on 1300 308 461.
Complete the survey here
Concept Designs - Byrnes Street Bins
Please click on the thumbnails in the Image Gallery to see the full render of the design, or view a document with all designs below.
View concept designs
Image Gallery
Thank you for taking the time to review the concept designs, and provide your feedback. The results of the survey will be collated and the final designs will be completed in the coming months.
Share your feedback here!