Mareeba Shire Council has reduced its dog registration fee for de-sexed dogs to just $20 to encourage residents to be responsible pet owners.
Mayor Tom Gilmore said it is known that de-sexed animals are less likely to be aggressive and wander at large and Council is offering a financial incentive to get their dogs de-sexed. "There has been a positive increase in the number of dog registrations which shows residents are being proactive and doing the right thing," Cr Gilmore said.
"Owning a dog comes with the responsibility of ensuring the animal is registered, microchipped and kept in a safe and secure environment.
"It's also a timely reminder that dogs must be kept on a lead when outside their properties."
Dog registration renewal notices have been issued and must be paid by 30 June 2019.
Fines may apply if residents fail to notify Council of any changes to their dog's registration details including change of property address, change of ownership or the dog no longer lives in the Shire.
"It is the pet owner's responsibility to make sure their dog's registration details are up to date so if the dog is found wandering at large, our staff can return it back home safely," Cr Gilmore said.
If you have not received your dog's renewal notice, contact Council on 1300 308 461.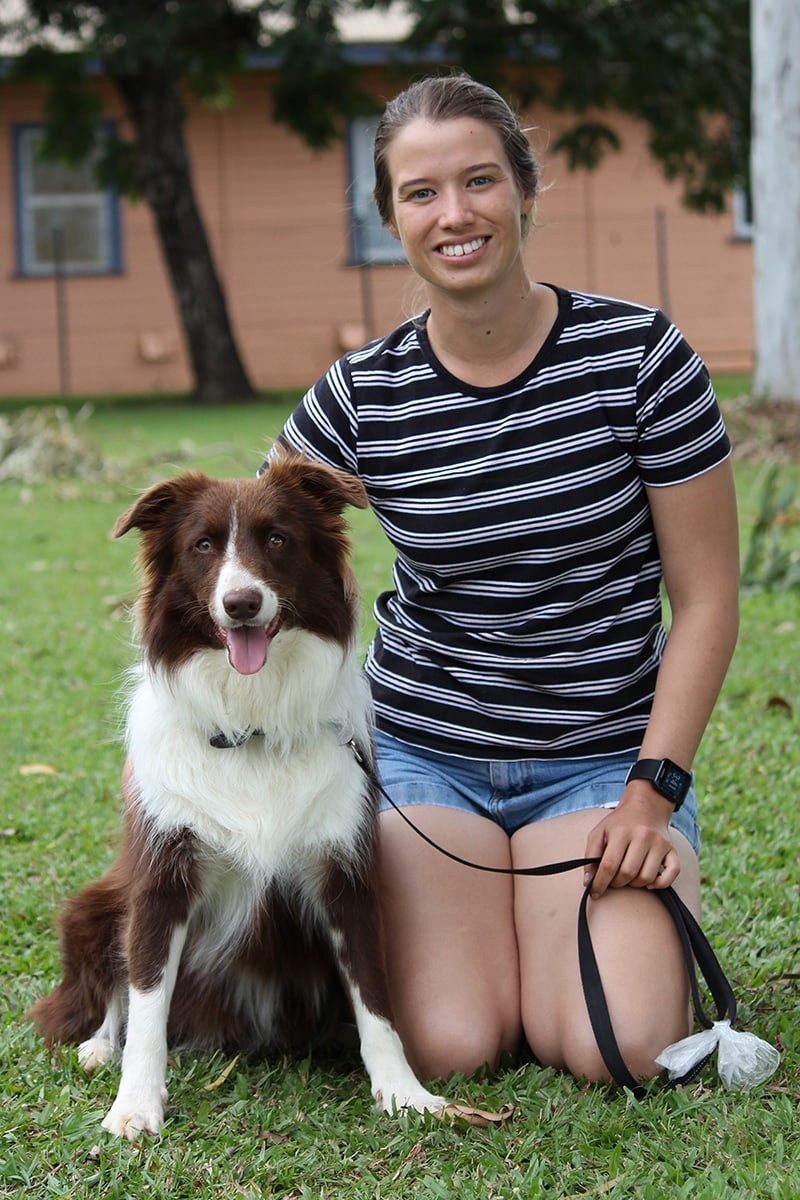 Emily Pattison and her 3-year-old border collie Wilga.