The serious threat of bushfires has not eased with crews still working to contain a number of blazes burning across the Mareeba Shire.
At the start of the week, Queensland Fire and Emergency Services (QFES) crews remain on scene at two septate bushfires – one burning north-west of Herberton Petford Road near Irvinebank and another at Petford Station.
Mareeba Shire Mayor Tom Gilmore praised all those involved and thanked them for their remarkable efforts.
"We must of course express our sincere thanks to the members of the QFES, Queensland Police Service, State Emergency Service and other agencies who have been working around the clock in unfavourable conditions to keep everyone safe from harm's way," Cr Gilmore said.
"There are also many volunteers who so selflessly joined the emergency response team on the ground, these community heroes should be commended for their invaluable assistance."
Cr Gilmore also thanked Tablelands Regional Council for its assistance with the ongoing multiagency response.
"On behalf of my Council and residents living in parts of the Mareeba Shire affected by the fires, I must thank Joe Paronella and the Tablelands Regional Council for continuing to work with us to ensure the safety of residents across the region," Cr Gilmore said.
Cr Gilmore strongly encourages residents to be vigilant and have a survival plan in place should their property come under threat.
"The bushfire season has well and truly started. Residents need to exercise extreme caution and do what they can now to prepare themselves and their properties," he said.
If your property is under threat by a bushfire, call triple zero (000) immediately.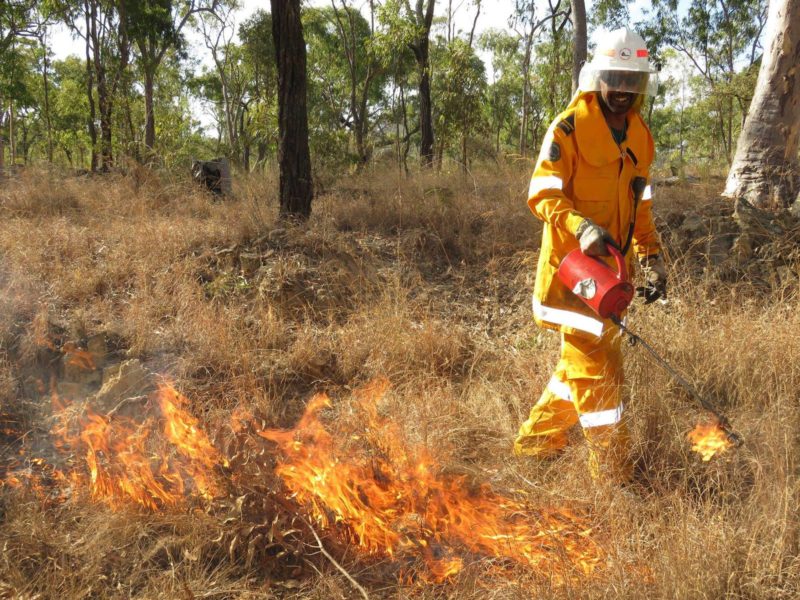 Rangi Clubb from Tinaroo Rural Fire Brigade conducts backburning along Silver Valley Rd. PICTURE: Tablelander