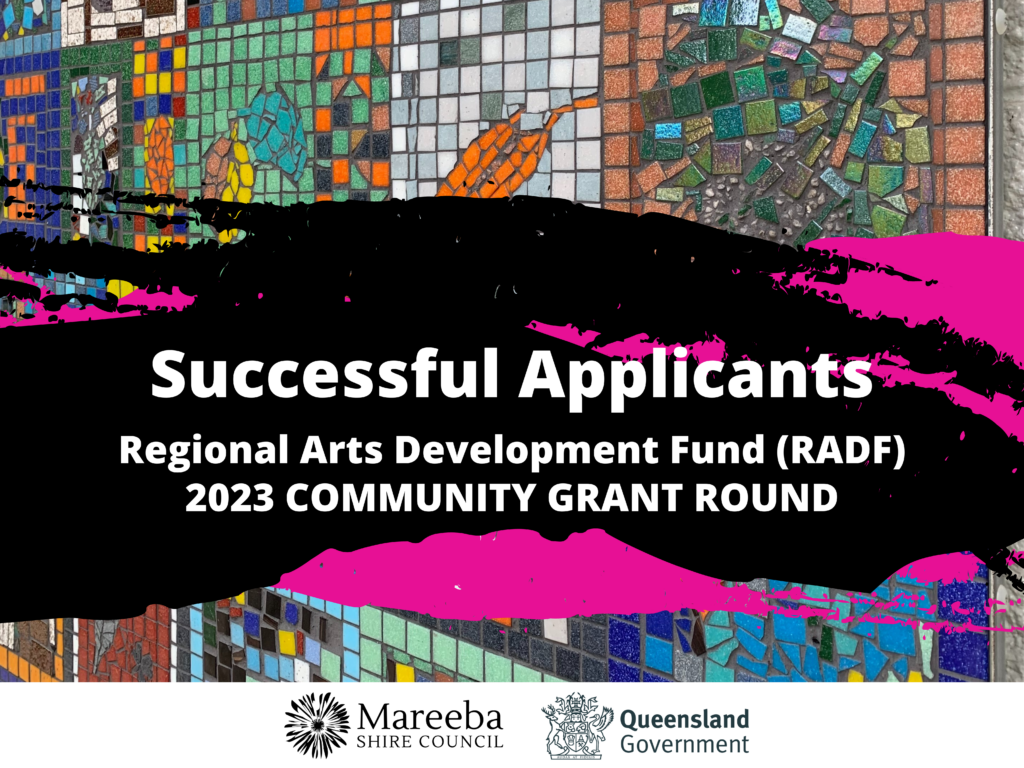 Mareeba Shire Council will assist four community-led arts and culture projects with the announcement of the successful recipients of the Regional Arts Development Fund (RADF) Community Grant Round for 2023.
Mayor Angela Toppin explains, "RADF is a partnership between the Queensland Government and Mareeba Shire Council to support local arts and culture in regional Queensland."
"The Mareeba RADF Program has contributed significantly to providing opportunities for artists to develop their skills and the general public to participate in a range of arts and cultural activities," she said.
"Council's latest grant round closed at the end of February and applications were reviewed by the Committee according to the assessment criteria. As Chair of the Committee, I am delighted to report that projects to the value of $10,117 were put forward by the Advisory Committee for Council approval."
The successful applicants are:
Centre for Australasian Theatre – Avatar in the Multiverse Youth Performance $3,000
Gulf Savannah NRM – Earth & Country Indigenous Art Celebration $3,000
Kate Prynne – Advanced Glass Masterclass $1,500
Kuranda Neighbourhood Centre – Paint the Nest $2,617
Centre for Australasian Theatre Co-Director, Catherine Hassall said the funding received will facilitate the creative development and presentation of a new contemporary performance by young people from the Julatten and Mt Molloy area. "Youth will attend a series of workshops to create and rehearse a new, non-text-based performance that will encourage young people to build awareness of their life and tell their stories. My hope is that this will ultimately enhance the wellbeing of youth in our remote location."
Another recipient, Kate Prynne, is a Kuranda based silversmith and glass artist. Ms Prynne said, "I will use the funding to attend a five-day, one-on-one, advanced glass art masterclass in the United Kingdom. This training is not available in Queensland and my new skills will allow me to expand my practice and pass my knowledge on to others. I am thankful for the support received towards the cost of my course fees."
The Kuranda Neighbourhood Centre, will use the grant funding to engage a First Nations artist to work alongside local youth to paint a unique artwork featuring local birds on their community space 'The Nest'. "The mural will promote 'The Nest' as a safe, user-friendly space for everyone," Manager, Heidi Avolio said.
"Creative opportunities are essential to the cultural vitality and wellbeing of our Shire, and I encourage local artists, arts and cultural workers and community groups to apply in the next RADF Community Grant Round," Mayor Toppin concluded.