Mapping our Anzac History is an insight into some of our local soldiers and volunteers who served during the First World War

 Our Soldiers and Volunteers
Information and images can be viewed here
 First World War Photo Gallery
A compilation of images can be viewed here
Anzac Display Panels
Mareeba Shire Council is proud to share our Mapping our Anzac History display panels with the whole community.
If you would like to host these panels, please contact Helen Irwin at HelenI@msc.qld.gov.au or  call 1300 308 461
(Click on image below to enlarge)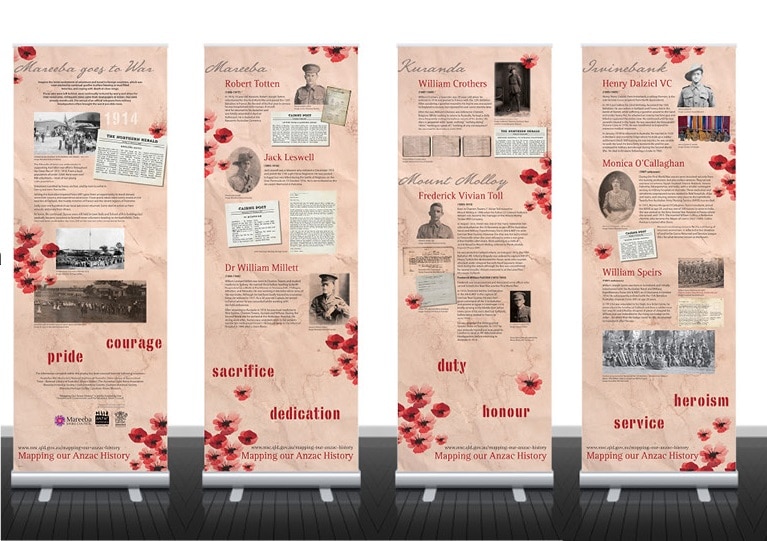 Mareeba Shire Anzac Trail
We invite you to explore the Mareeba Shire Anzac Trail and discover our Anzac heritage. Visit our many war memorial sites, honour boards, museums, buildings, displays and historical places of interest, and remember those in our community who served Australia. On the trail, don't forget to take in our beautiful and varied surroundings—from the lush rainforest to the outback.
Download a copy of brochure here
Mareeba Shire War Memorial Heritage Asset List
This document is a catalogue and report on the condition of all known memorial sites in the Mareeba Shire. This report and its recommendations will inform future restoration and conservation of these heritage assets.