Mareeba Shire Council has officially released a community awareness guide, aimed at keeping locals and tourists safe when exploring the Shire.
Funded by the Queensland Government's Get Ready program, the resource includes tips on how to prepare for different types of weather events, driving on unfamiliar road conditions and how to deal with other hazards that may occur when travelling around the Shire.
Fire and Emergency Services Minister Craig Crawford welcomed the release of Council's guide.
"Each year, Queenslanders face a range of hazards, including bushfires, cyclones, floods and severe storms, and all Queenslanders share responsibility for not just being prepared for emergencies, but also building a community that is resilient to nature's ongoing challenges," Mr Crawford said.
"That's why Queensland Fire and Emergency Services (QFES) works closely with residents, councils, other government agencies, community groups and businesses to encourage and help everyone to "Get Ready"."
Mareeba Shire Mayor Tom Gilmore said the safety initiative was the first of its kind in the Far North.
"Mareeba has a wonderful reputation with the travelling public and we want visitors to enjoy a safe and memorable experience in the Shire," Cr Gilmore said.
"Council saw the need for such a resource and together with the Queensland Government and the Queensland Fire and Emergency Services, I think we have produced a vital resource which could ultimately save someone's life.
"I would like to thank Council staff for their contribution and of course to the Queensland Government for funding this project," he said.
The guides will be available at selected outlets and on Council's website.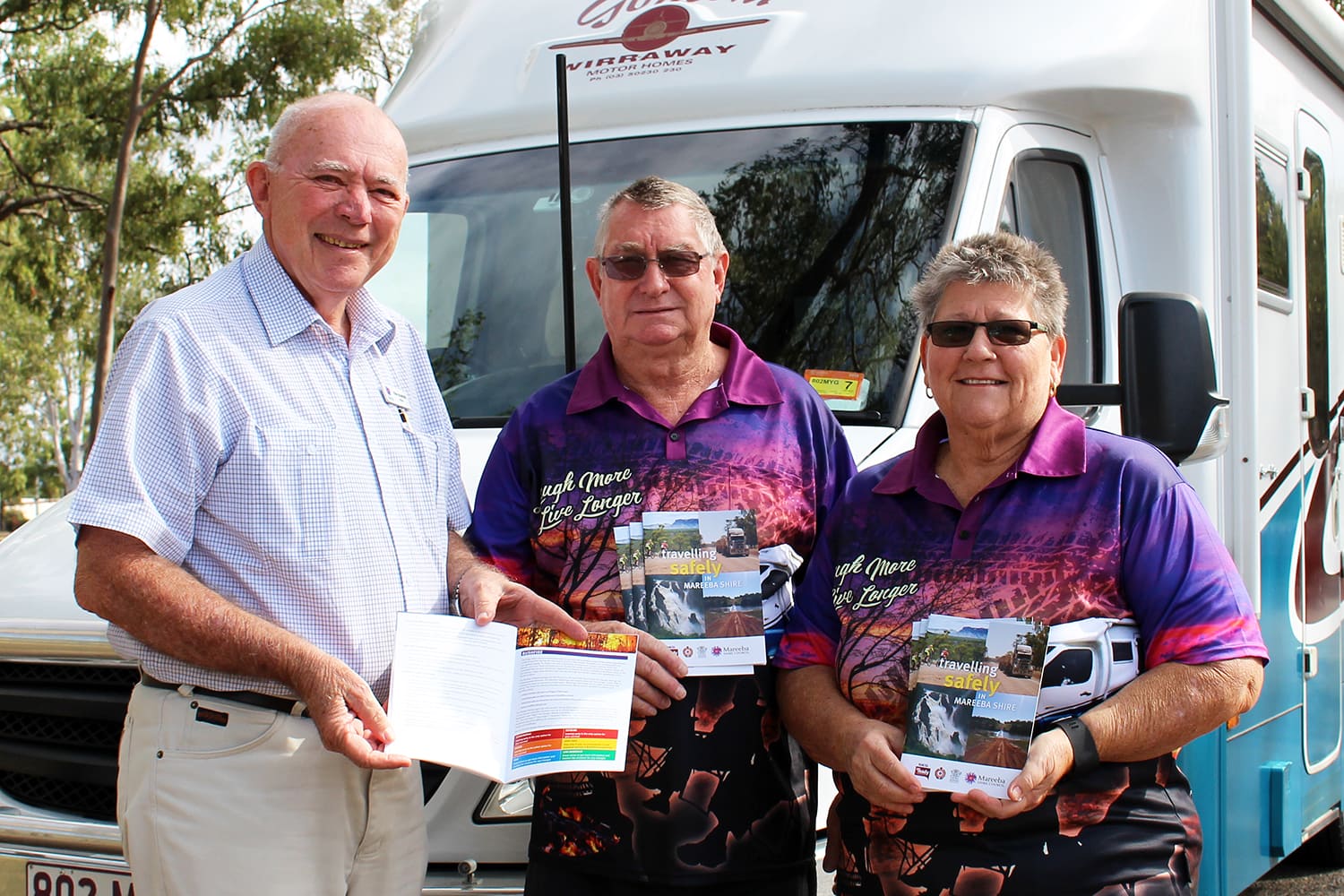 Mayor Tom Gilmore with local Nomads Des and Maureen Lane.