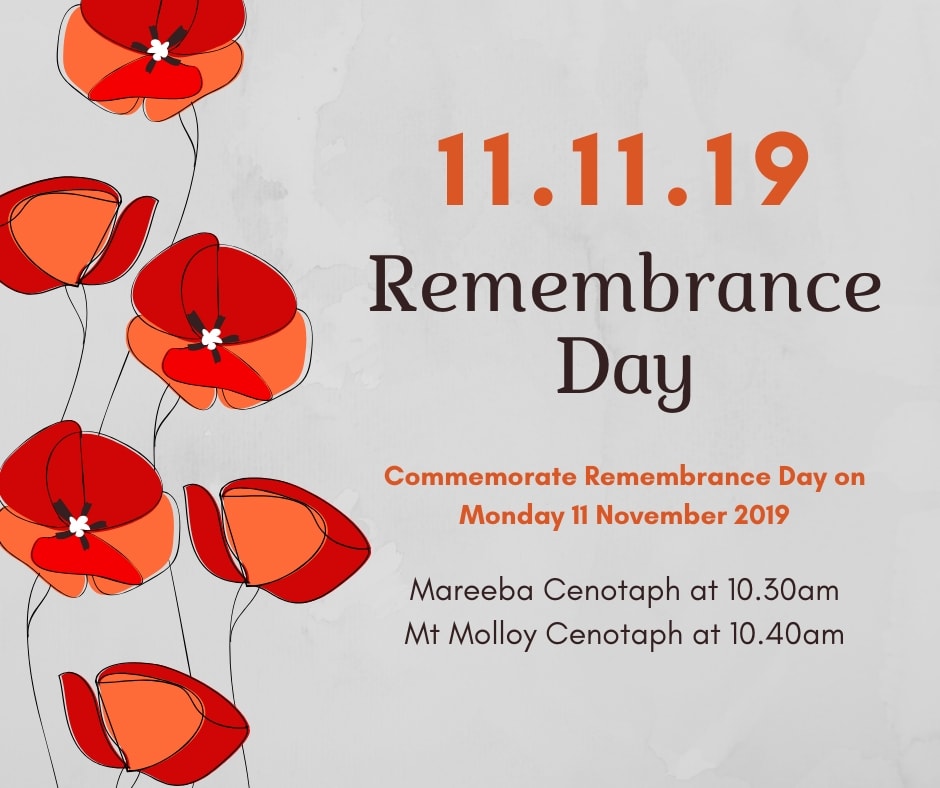 Remembrance Day has a special significance in 2019.
Monday, 11 November 2019 marks the 101th anniversary of the Armistice which ended the First World War (1914–18).
One hundred years ago, on 11 November 1918, the guns of the Western Front fell silent after four years of continuous warfare. With their armies retreating and close to collapse, German leaders signed an Armistice, bringing to an end the First World War. From the summer of 1918, the five divisions of the Australian Corps had been at the forefront of the allied advance to victory. Beginning with their stunning success at the battle of Hamel in July, they helped to turn the tide of the war at Amiens in August, followed by the capture of Mont St Quentin and Pèronne, and the breaching of German defences at the Hindenburg Line in September. By early October the exhausted Australians were withdrawn from battle. They had achieved a fighting reputation out of proportion to their numbers, but victory had come at a heavy cost. They suffered almost 48,000 casualties during 1918, including more than 12,000 dead.
In the four years of the war more than 330,000 Australians had served overseas, and more than 60,000 of them had died. The social effects of these losses cast a long shadow over the postwar decades.
Each year on this day Australians observe one minute's silence at 11am, in memory of those who died or suffered in all wars and armed conflicts.