There are 4 libraries located within the Mareeba Shire providing an extensive variety of materials to borrow including books, videos, DVDs, music CDs, magazines, audio books, newspapers and jigsaws. Internet and computer access, photocopying, laminating and children's activities are also available. If you live in the region, you are eligible for FREE membership. Visit your local library and become a member today.
Best Start Family Literacy Funding
The State Library of Queensland has allocated Mareeba Shire Council Libraries funding for early and family literacy. The Best Start family literacy initiative is a universal family literacy program aimed at supporting stronger language and literacy environments for young children from 0-5 years and their families.
Best Start will directly support parents and caregivers to be confident as the child's first and most important teacher, and will provide parents with increased access to resources they need through public libraries.
Evidence from the Libraries for Literacy research shows that local libraries, through their targeted programs and services, are well placed to respond to the local needs of children and families.
Mareeba Shire Libraries are currently selecting literacy support resources and developing programs with the funding received. For upcoming events and programs visit our Library Events and Activities page here.
MSC Libraries welcome community comment on how to best support families in preparing their young children for school and developing literacy within the whole community. Please contact: Kellie Ayre Coordinator Libraries on 07 4086 4735 or kelliea@msc.qld.gov.au
Free WI-FI Mareeba and Kuranda Libraries

Chillagoe Library
Address: The Hub, 21-23 Queen Street, Chillagoe
Phone: 4094 7077  (or contact Mareeba Library 4086 4622)
Fax: 4092 3047
Email: chillagoel@msc.qld.gov.au
Opening Hours:
Tuesday – 1:45pm – 5:00pm
Wednesday – 9:00am – 11:00am
Dimbulah Library
Address: Raleigh Street, Dimbulah
Phone: 4093 5963  (or contact Mareeba Library 4086 4622)
Fax: 4092 3047
Email: dimbulahl@msc.qld.gov.au
Opening Hours:
Thursday – 2:30pm – 5:30pm
Saturday – 9:00am – 12:00pm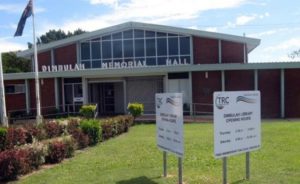 Kuranda Library & Customer Service Office
Address: 4 – 12 Thooree Street, Kuranda
Phone: 4093 9185
Fax: 4093 9561
Email: kurandal@msc.qld.gov.au
Opening Hours:
Monday & Wednesday – 10:00am – 5:00pm
Tuesday – 10:00am – 5:30pm
Thursday & Friday – 10:00am – 5:00pm
Saturday – 9:00am – 12:00pm
(No Council business on Saturday or after 4:30pm weekdays)
Mareeba Library
Address: 221 Byrnes Street, Mareeba
Phone: 4086 4622
Fax: 4092 3047
Email: mareebal@msc.qld.gov.au
Opening Hours:
Monday – 2:00pm – 5:00pm
Tuesday & Wednesday – 10:00am – 5:00pm
Thursday – 10:00am – 6:00pm;
Friday – 9:30am – 5:00pm;
Saturday – 9:00am – 12:00pm