There are 4 libraries located within the Mareeba Shire providing an extensive variety of materials to borrow including books, videos, DVDs, music CDs, magazines, audio books, newspapers and jigsaws. Internet and computer access, photocopying, laminating and children's activities are also available. If you live in the region, you are eligible for FREE membership. Visit your local library and become a member today.
Christmas and New Year Closure Notice
Mareeba Shire Council wishes to advise that all libraries will be closed for the festive season from 12pm on Wednesday 24 December and will return to normal hours the week commencing Monday 5 January 2015.  Library staff and volunteers take this opportunity to wish you all a Merry Christmas and look forward to seeing you at one of our libraries in 2015.
Disaster Management
Mareeba and Kuranda Libraries are currently displaying the "Get ready Queensland" Disaster Emergency Kit.
Visit the libraries and print out information flyers from The Queensland Government Disaster management website at no charge from November to January or visit the website for further information
http://www.disaster.qld.gov.au/getready/plan.asp
Chillagoe Library
Address: The Hub, 21-23 Queen Street, Chillagoe
Phone: 4094 7077  (or contact Mareeba Library 4086 4622)
Fax: 4092 3047
Email: chillagoel@msc.qld.gov.au
Opening Hours:
Tuesday – 1:45pm – 5:00pm
Wednesday – 9:00am – 11:00am
Dimbulah Library
Address: Raleigh Street, Dimbulah
Phone: 4093 5963  (or contact Mareeba Library 4086 4622)
Fax: 4092 3047
Email: dimbulahl@msc.qld.gov.au
Opening Hours:
Thursday – 2:30pm – 5:30pm
Saturday – 9:00am – 12:00pm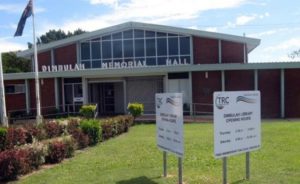 Kuranda Library & Customer Service Office
Address: 4 – 12 Thooree Street, Kuranda
Phone: 4093 9185
Fax: 4093 9561
Email: kurandal@msc.qld.gov.au
Opening Hours:
Monday & Wednesday – 10:00am – 5:00pm
Tuesday – 10:00am – 5:30pm
Thursday & Friday – 10:00am – 5:00pm
Saturday – 9:00am – 12:00pm
(No Council business on Saturday or after 4:30pm weekdays)
Mareeba Library
Address: 221 Byrnes Street, Mareeba
Phone: 4086 4622
Fax: 4092 3047
Email: mareebal@msc.qld.gov.au
Opening Hours:
Monday – 2:00pm – 5:00pm
Tuesday & Wednesday – 10:00am – 5:00pm
Thursday – 10:00am – 6:00pm;
Friday – 9:30am – 5:00pm;
Saturday – 9:00am – 12:00pm